Safety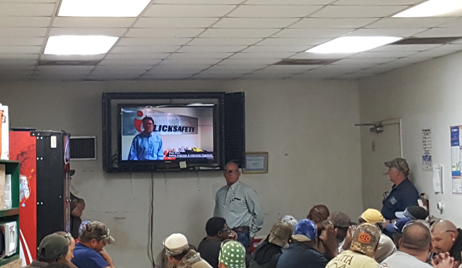 At G.E.O. Heat Exchangers, Safety is our number one priority.
GEO Heat Exchangers / Field Service are firmly committed to operating its shop and Field projects in a safe, efficient manner and in compliance with all applicable safety, health and environmental regulations. Our goal is to provide an injury-free work environment where the shop and Field projects are free of recognized hazards; and people, equipment and the environment are not placed at unreasonable risk of injury or damage.
The most valuable resource we have is our people. While quality and productivity are critical to our operations, they will never take precedence over the safety of personnel or protection of the environment.
To accomplish our goals, it requires a unified team effort from all levels of the organization. Safety must be planned into all of our activities and receive the same level of attention as quality and productivity.
The Environmental, Health & Safety Program has been developed to guide us in our daily activities. Teamwork and compliance with our safety standards, procedures and rules will help us achieve our goal of an injury- free work environment. GEO believes that accidents are preventable while practicing a safe and drug-free work environment for our clients and our employees.
All involved and active participation in GEO's safety process is expected and appreciated. Anything less is unacceptable.
To achieve our safety objectives, management will comply with all applicable federal, state and local requirements or appropriate industry standards.
SAFETY IS OUR NUMBER ONE CONCERN