Coating, Painting, And Blasting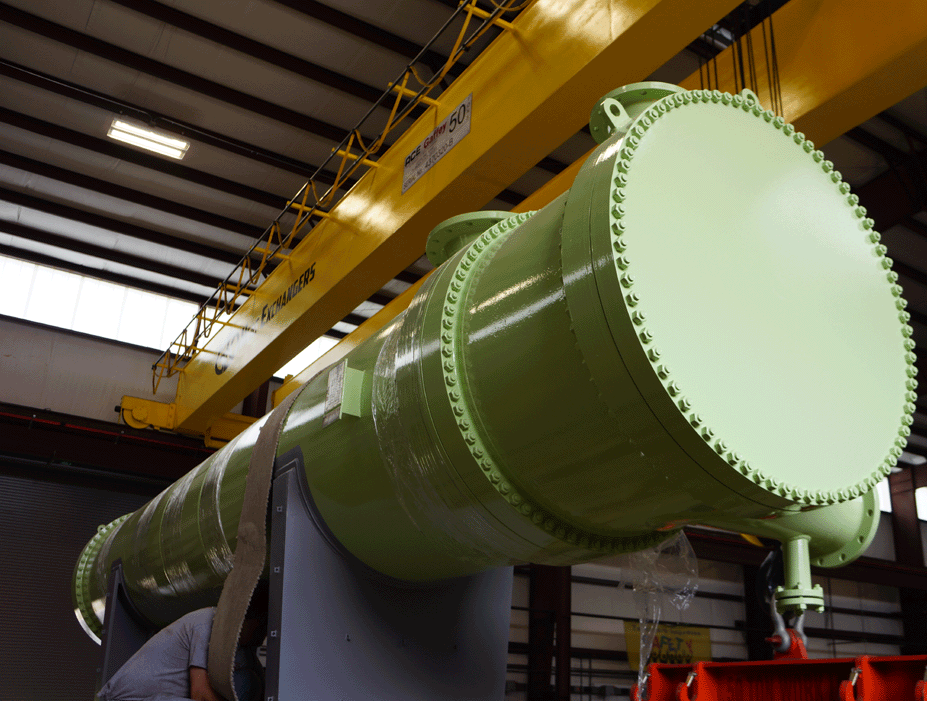 Coating And Painting:
• Phenolic Coating - This product is typically used to coat the I.D. of tube side heads in cooling water service.
• Painting - We have a relationship with a paint yard in Saint Gabriel for blast and paint per customer specifications on new fabrication and repairs.
• Ceramic Coating - Typically used on bundles in cooling water service, can be utilized on face of tube sheets and/or channel head I.D.'s. We Utilize two different products for this service.
• Machinable Grade Coating (gasket surface repairs) - We utilize this on repairing gasket surfaces on cast iron parts and brass bundles where the existing brass is contaminated and welding is not a viable option.
Blasting:
• Grit (Wet) - Used to clean I.D. of tubes for tubular inspection.
• Sand - Used to clean parts prior to welding or for inspection of repair jobs / re-tubes. (Blast yard in Saint Gabriel)
• Bead Blast (Cleaning for tubular inspection)